What's New from HAROLD
From upgraded ready-to-wear ranges to custom outerwear, here's what to look for this season.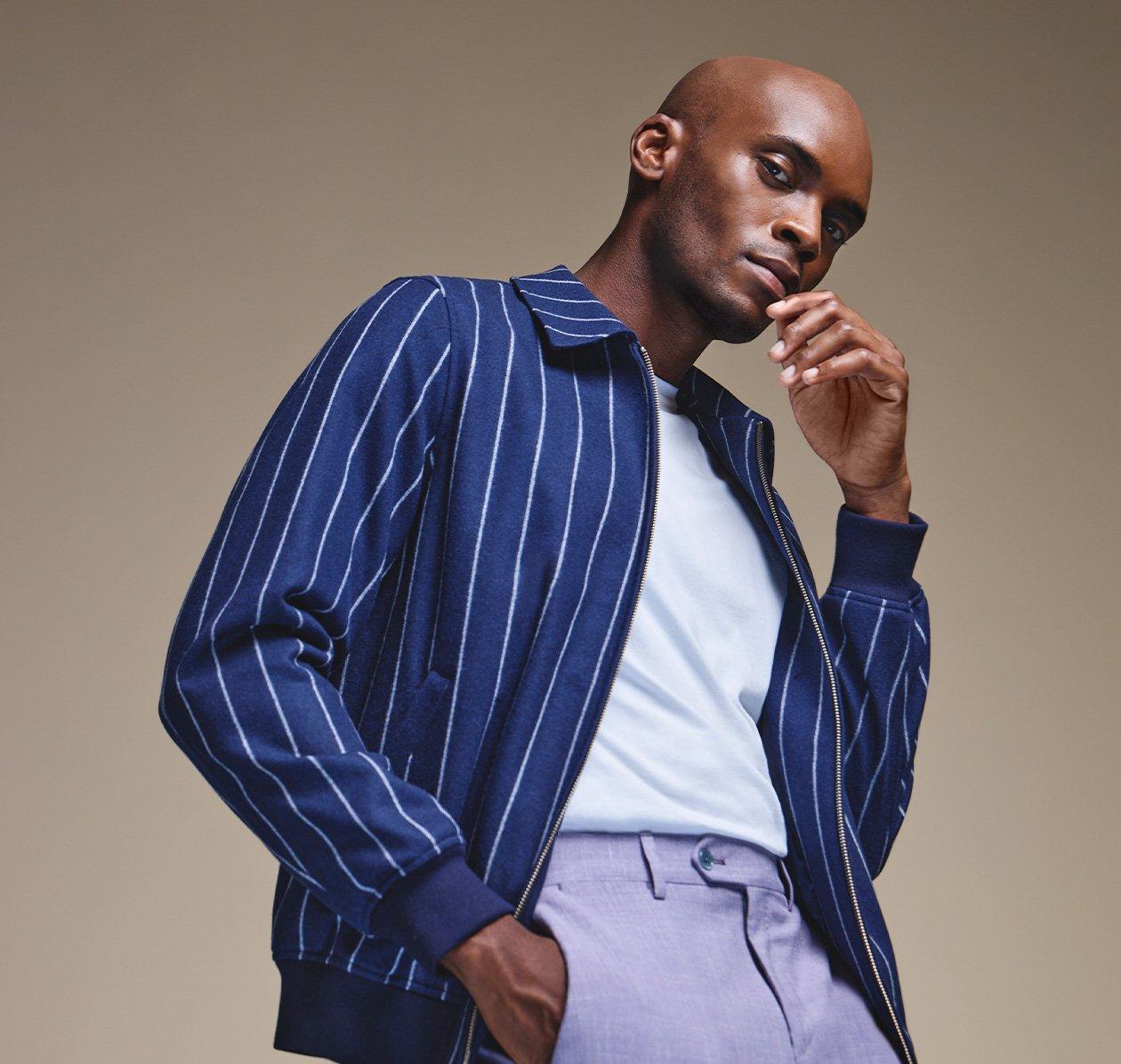 HAROLD Bomber Jacket, Custom-Made
 Fabric & Pattern
You can expect a wider range of colours, patterns, and prints available throughout the collection. Adam Percival, Harry Rosen's Director of Made-to-Measure, says the ready-made range features lots of "quintessential hearty checks, flannels, and mill finishes," evoking an "English countryside feel."
Classic yet playful patterns (think: macro-houndstooth and glen plaid) appear across overcoats, suits, and sports jackets, with retro-inspired geometric prints making headlines across sport shirts and linings, proving old-school can feel modern, too.
 Custom & Ready-to-Wear Outerwear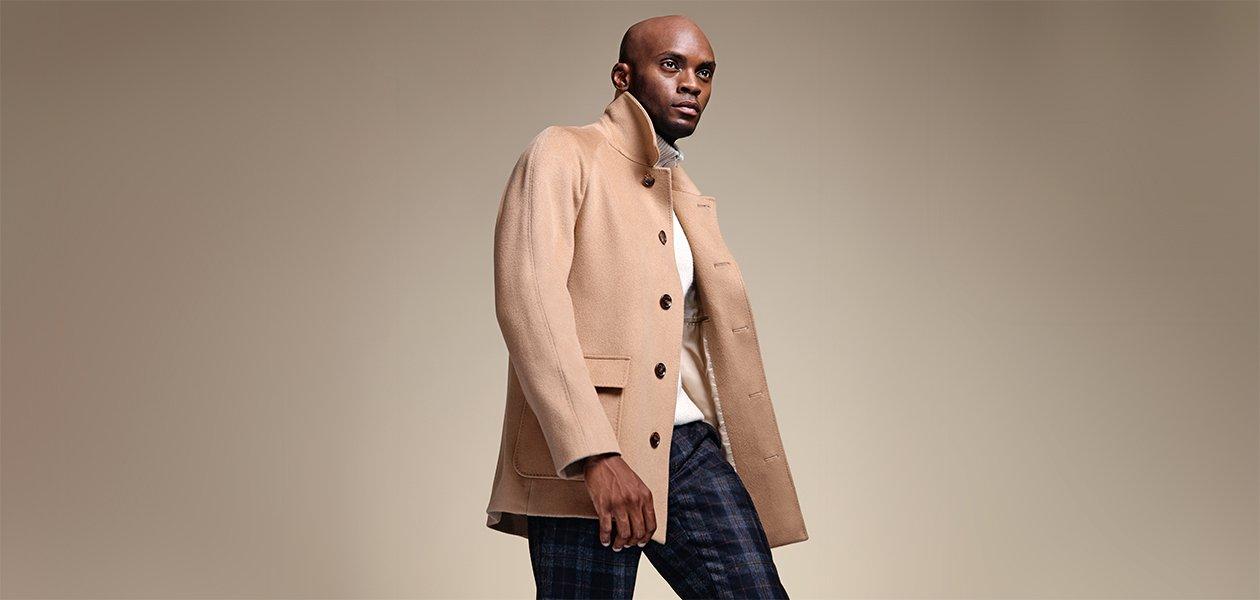 Our custom-made outerwear program has expanded to include new styles and silhouettes, such as our latest addition, the Field Jacket. With options to customize pockets, collar style, buttons, zippers, and colours, this HAROLD collection offers a diverse range of choices. While leather jackets and tailored overcoats make an instant impression, we also encourage you to view trousers as statement pieces in this collection.
The field jacket has a rich history in menswear, originating in the 1940s for soldiers in WWII and known for its practical large pockets. A recurring menswear stalwart over the years, it has appeared famous films like Taxi Driver. Global brands like Ralph Lauren have created remarkable versions, such as the one worn by Liam Gallagher at Knebworth in 1996. Our custom-made version combines tradition and modern style, a versatile and timeless addition to your wardrobe.
 Ready-to-Wear Knitwear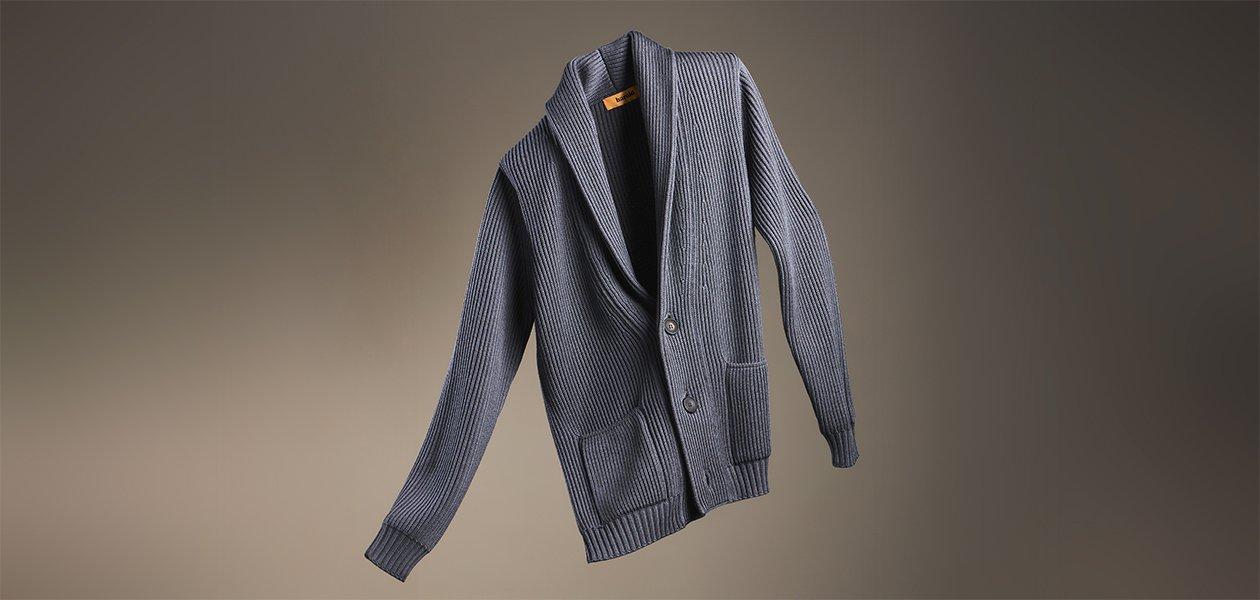 "The biggest modernization has been with knitwear," says Alex Binette, Divisional Merchandise Leader and primary buyer of this season's HAROLD sportswear collection. "Our new fall line is all about interesting heavy-gauge pieces with a lot of personality. And we're focusing on fabrics that have the hand of cashmere but aren't necessarily priced like it," although Binette does confirm cashmere's back on the menu, too.
Discover the dynamic new collection this season, available online and in-stores across Canada.
TAGS:
#Fashion,
#Style
,
#Brand spotlight
,
#HAROLD
,