First Light
New Arrivals S/S '23
First Light
New Arrivals S/S '23
As the new year's first glimpse of spring pierces through winter's eclipse, a stimulating seasonal shift provokes fresh inspirations. This spring's first light has revealed new perspectives, new palettes, and new shapes; all eagerly embraced by the world's most in-tune designers. Here, discover the sartorial themes embodied throughout their opening collections for Spring/Summer 2023.
STATEMENT JACKETS
Statement Sport Jackets & Tailoring
Summer's biggest bashes lay the perfect place to debut new bright and bold tailoring. Be it a full suit or statement sport jacket, summer's never-ending evenings and vibrant sunsets provide sufficient incentive to sport your most brilliantly-coloured fabrics, linings, and buttons.
Shop New-In Statement Jackets
SUMMER NEUTRALS
Neutral Summer Hues
Comprehending that people add colour, personality, and style to clothing uncovers the true beauty of neutral hues and tonal dressing. Head-to-toe outfits composed of colours from similar shades of brown, beige, white, and khaki create a cohesive narrative while reflecting the sun's hottest heat away, offering natural refuge.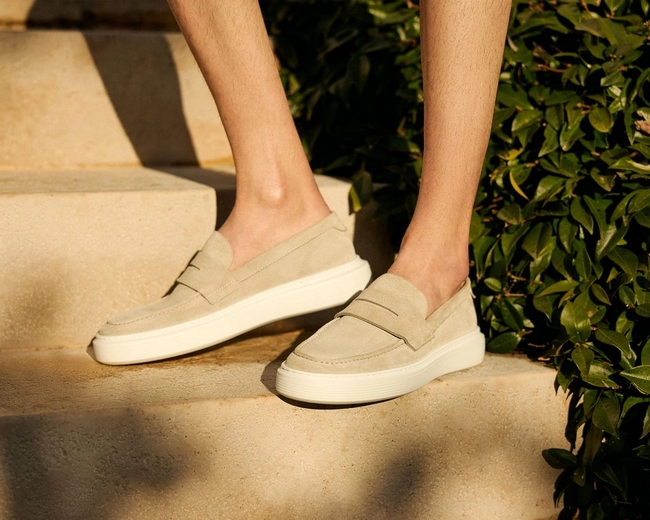 All Shades Suede
Suede shoes are a timeless Spring/Summer staple, with loafers perhaps the most convincing proof as to why. Loafers' low-cut vamps keep your feet from overheating, encouraging airflow where necessary on the warmest days. And due to suede's soft, supple nature, opting to go sockless is always very advisable.
Shop New-In Suede Loafers
OVERSHIRTS
The Ever-Versatile Overshirt
Shed the weight of wearing more substantial seasonal outerwear without sacrificing silhouette or service. The perfect medium between shirt and jacket, the Overshirt offers you ample storage, shelter from the occasional shower, and a modern (markedly more relaxed) alternative to a sport jacket or blazer.
Explore More New Arrivals