Modern wedding attire tailored to your most important occasions
Happily Ever After
The Story Behind Marry Rosen
"Marry Rosen" was an initiative launched by our team at Harry Rosen with one purpose: to treat one lucky couple to a complimentary wedding day during a particularly busy (and therefore, competitive) wedding season.

As a result of many factors, the summer of 2022 saw a steep rise in wedding dates across the country. Wedding venues were fully booked, officiants tied to previous commitments, and many of the traditional wedding service providers were already operating over capacity.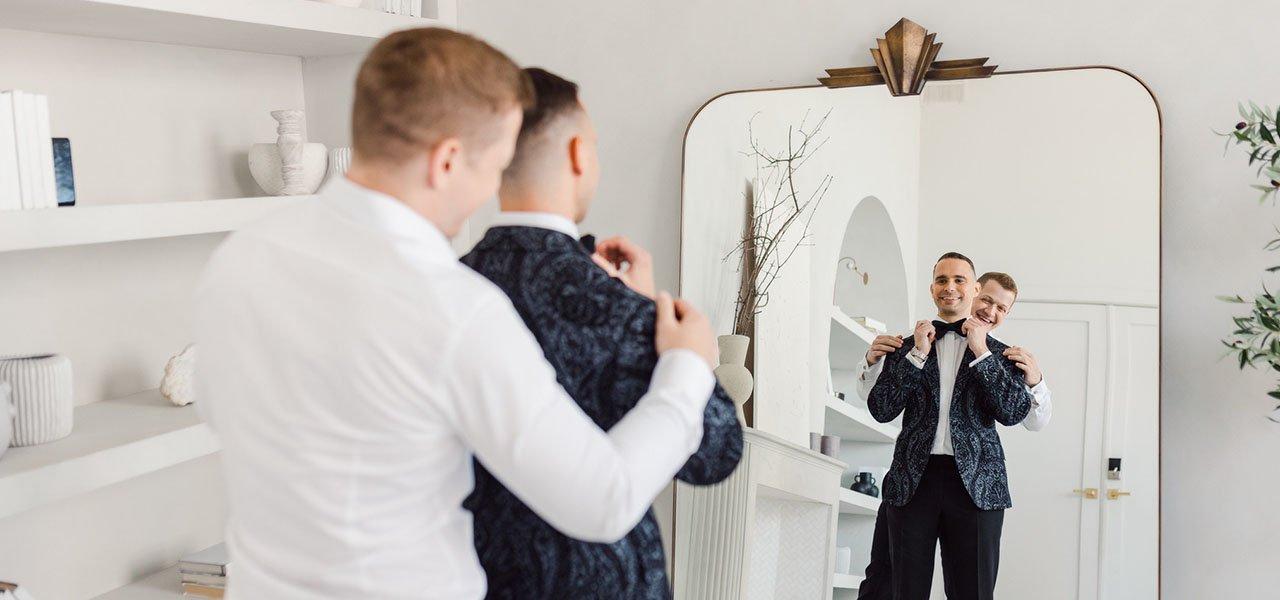 Our idea was to help alleviate the stresses of a couple that was having a particularly hard time dealing with these difficulties. We sent out a competition brief via social media and asked for story submissions as to why entrants could use our assistance in planning their wedding ceremony. We received many entries, but one story stood out to us above the rest – Randy and Justin.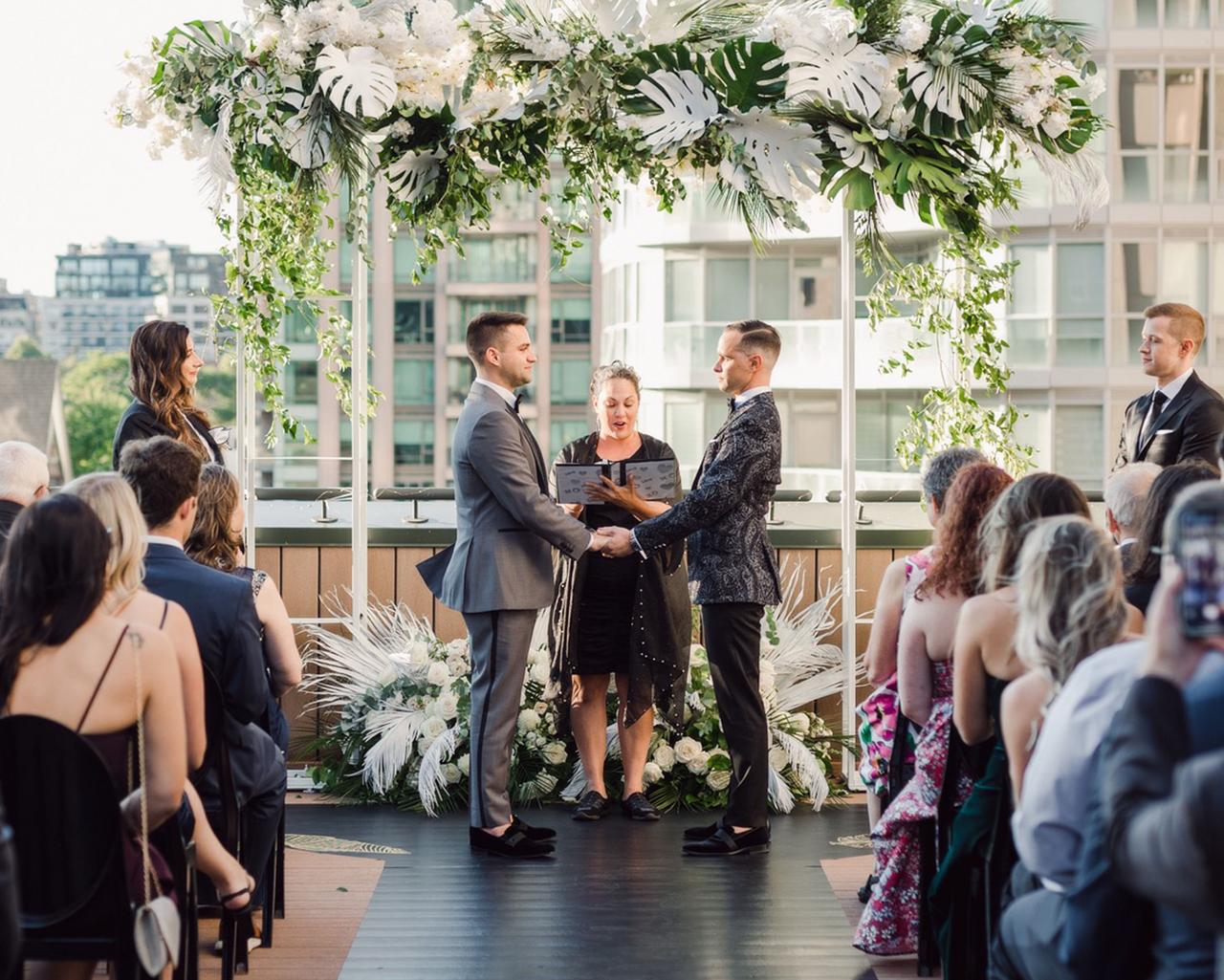 Naturally, we provided the tailored outfits for both grooms, their best man and best woman, groomsmen, and the grooms' fathers, but worked with professional wedding planner Rebecca Chan to help us ensure the rest of the event was perfect for our winning to-be-weds.
A host of supporting cast members and companies also came together to make the day as special, memorable, and personal to Randy and Justin as possible, with everything culminating on the stylish rooftop patio atop our flagship Harry Rosen location on Bloor Street in downtown Toronto.